Now available
Fully Electric Commercial Vehicles
Why make the switch
to electrical?
Contribute to a Greener future
Cheaper cost per mile than diesel
Reduced maintenance and lower costs
Cheaper cost per mile
than Diesel
Energy Price
Energy Cost per 100km
Avg daily Mileage (150km)
Cost of energy per year (365 days)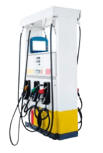 Diesel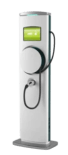 Electric
46.72% savings
Frequently Asked Questions
Do I need to pay a deposit?
How much do you charge for rental?
How much is the initial payment?
Can multiple people drive the vehicle?
Do you allow rental for personal usage?
What are your rental rates?