LEASE & CHARGE
FOR FREE
Free 6 months
charging credit
Receive higher trade-in value
for old commercial vehicles
*T&C apply.
In conjunction with Pan Pac's introduction of electric vans, we are offering a limited-time only promotion for customers who lease with us.
If you are thinking of switching to an electric van, why not hop onto our promotion for the best deal? Take advantage of:
Free 6 month charging credit.
Receive higher trade-in value for old commercial vehicles when you lease any electric van.
For more information, kindly refer to the Terms and Conditions
Why make the switch to electrical?
Contribute to a Greener future
Cheaper cost per mile than diesel
Reduced maintenance and lower costs
Cheaper cost per mile than Diesel
Energy Price
Energy Cost per 100km
Avg daily Mileage (150km)
Cost of energy per year (365 days)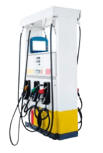 Diesel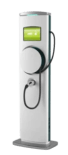 Electric
46.72% savings
Frequently Asked Questions
Do I need to pay a deposit?
How much do you charge for rental?
How much is the initial payment?
Can multiple people drive the vehicle?
Do you allow rental for personal usage?
What are your rental rates?