Fully Refrigerated Chiller Trucks
Get fitted with our chiller truck customisations that keep your cargo fresh for delivery. Short & long-term leases available.
Pan Pac specialises in customised vehicles that align seamlessly with every business requirement. We provide refrigerated rental options that keep your cargo fresh if you transport light or medium-duty loads that require humidity and temperature-controlled environments.
Our commitment to quality ensures each vehicle is meticulously maintained and built to adhere to safety standards and guidelines set by governing agencies such as the Singapore Food Agency.
Whatever your needs,
we've got you covered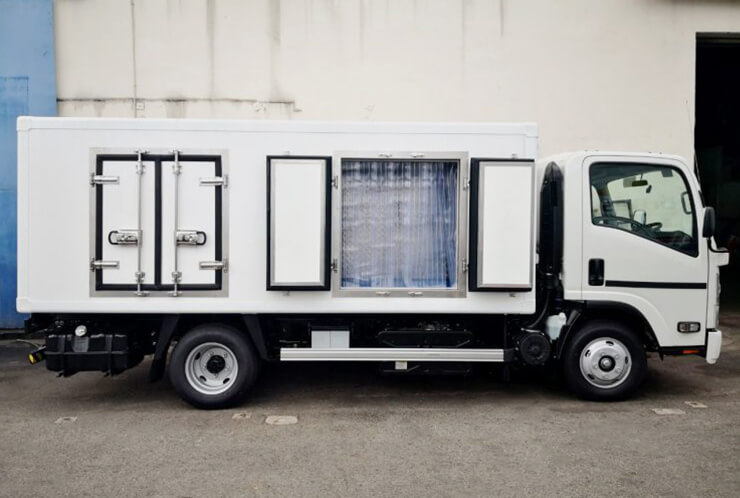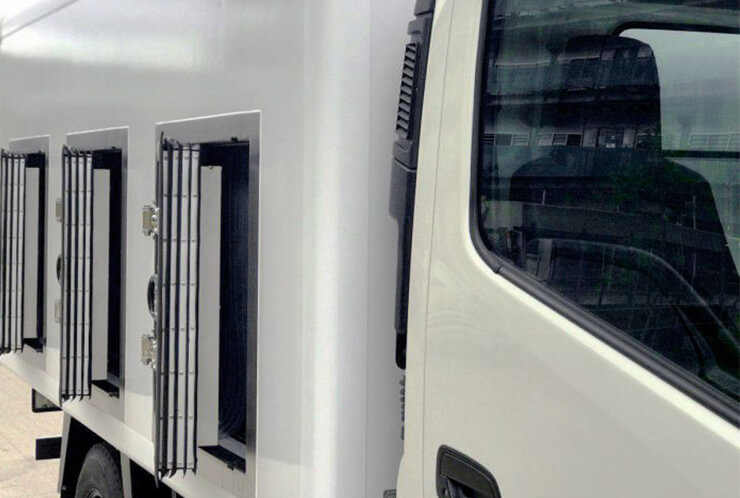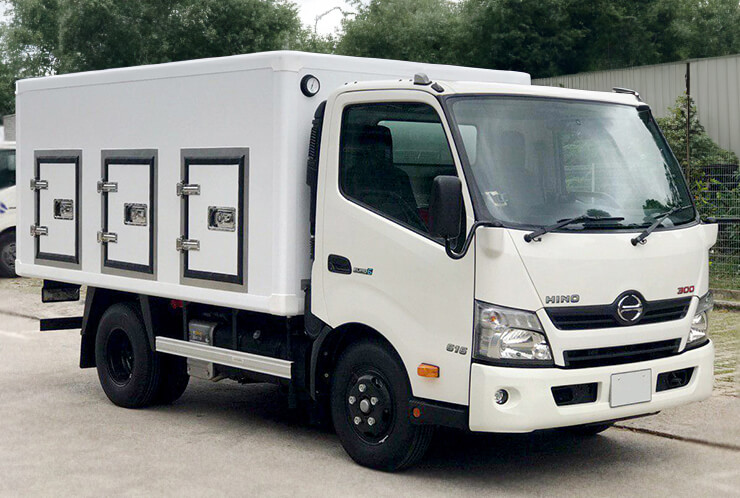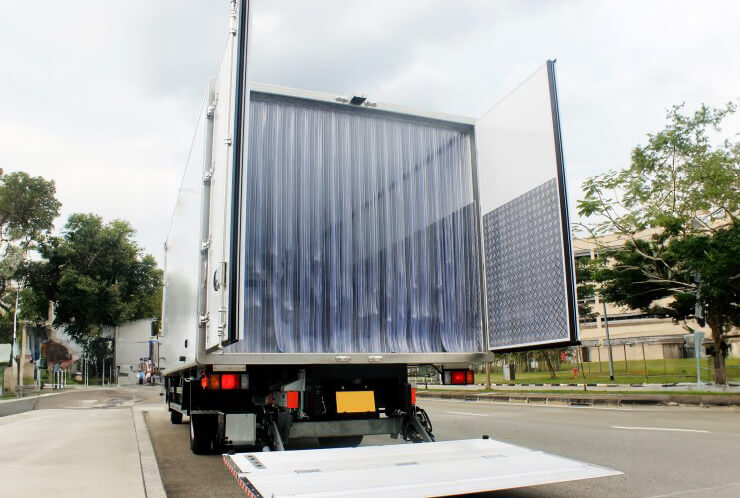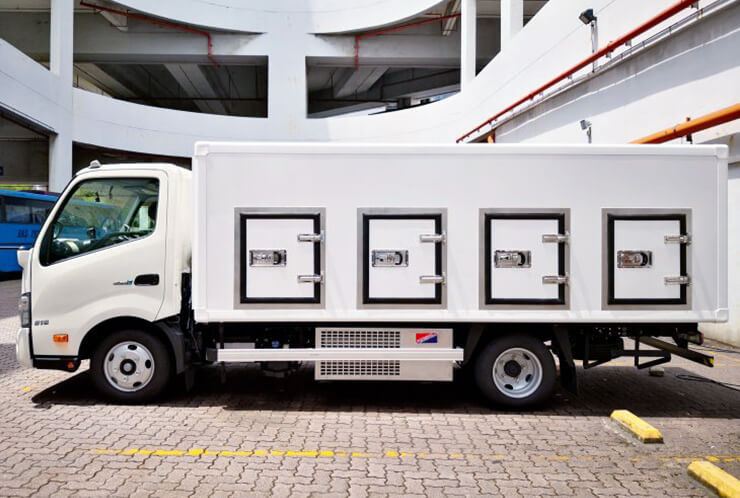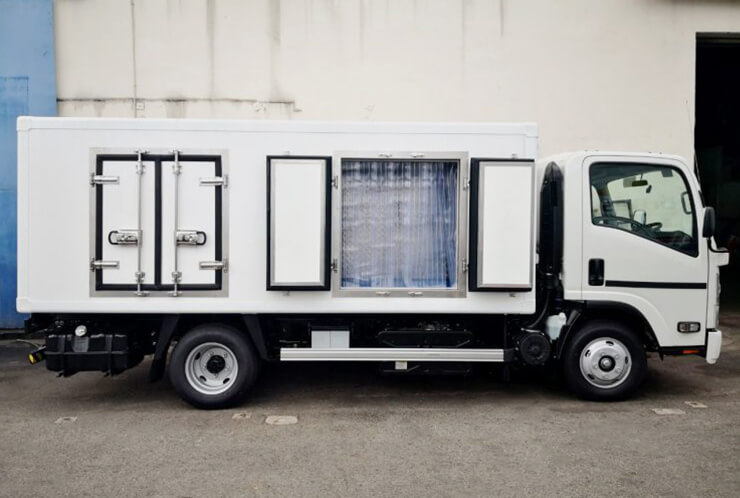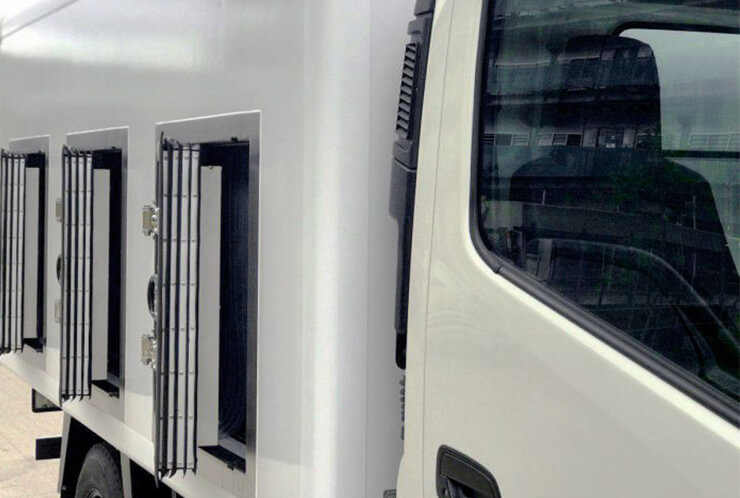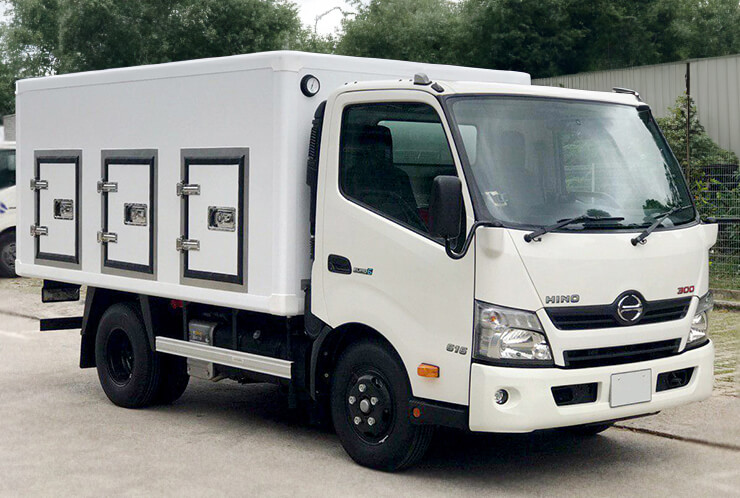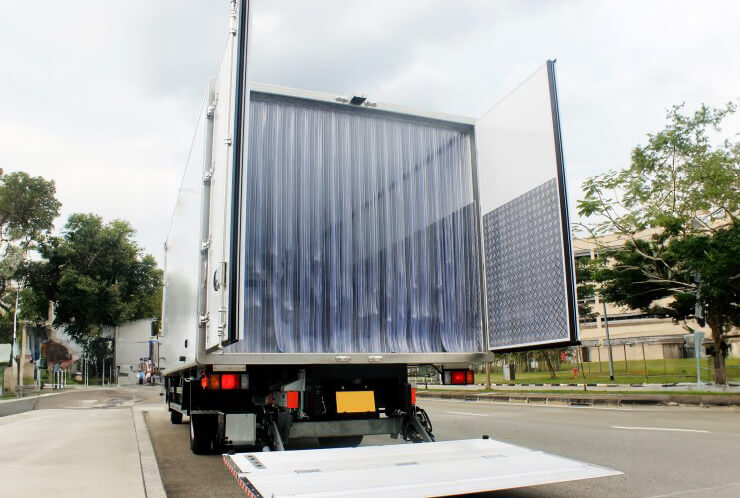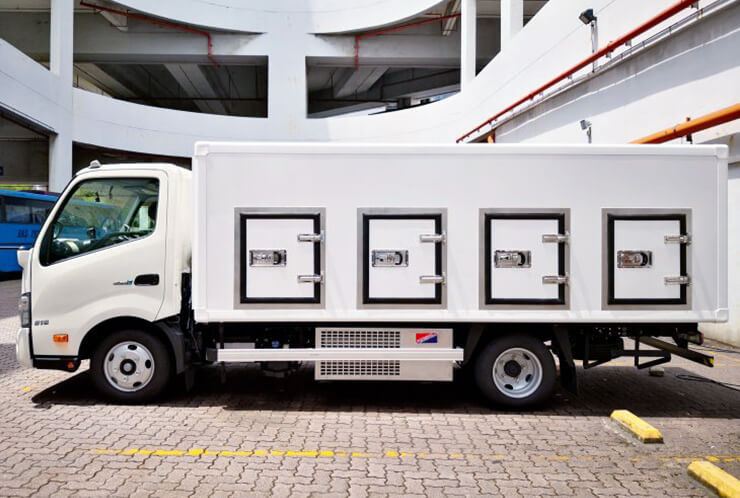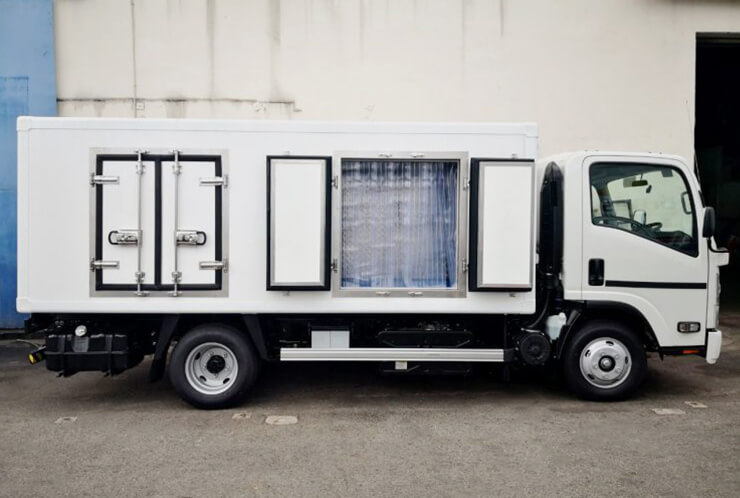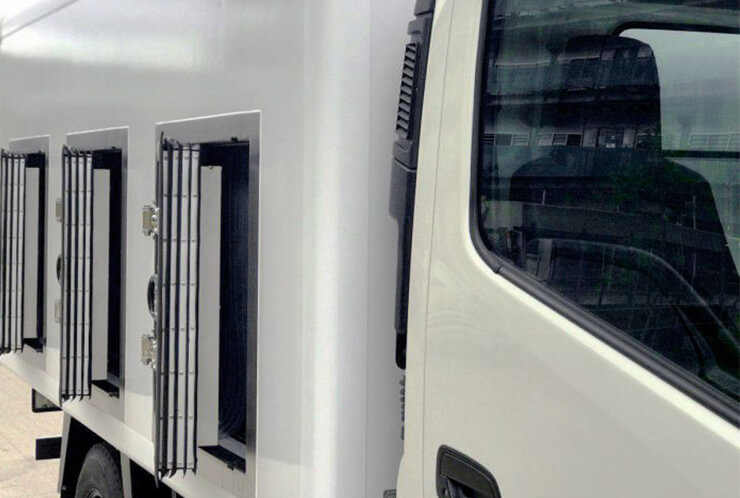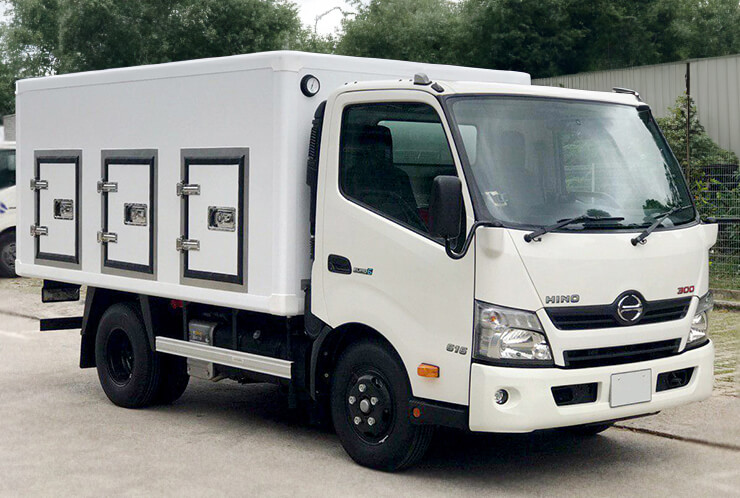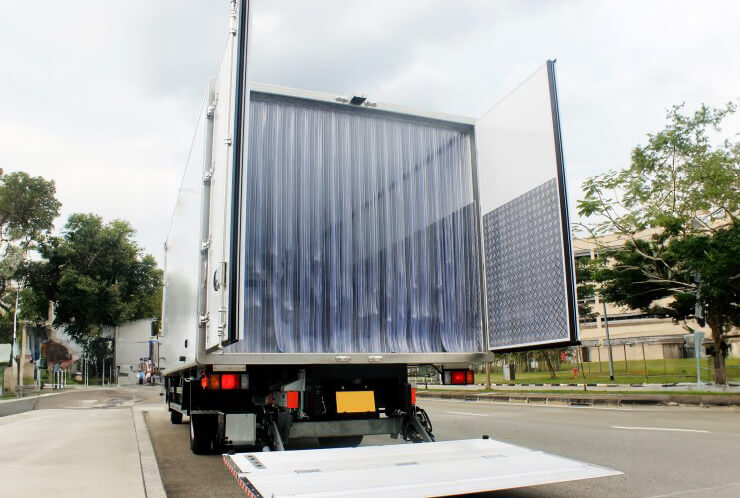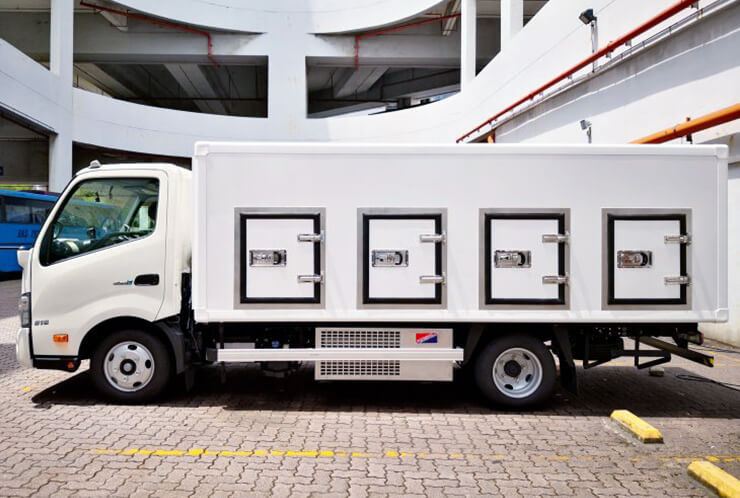 Basic Features
Cooling Temperature

Multi temp: +10°C to - 20°C
Freezer: min -18 °C  | Chiller: 0ºC  - 4ºC

Insulation Thickness

80mm thickness with min. density of 40kg/m3

Refrigeration Capacity
Road (W) / Standby (W)

Starting from 3900 watts at 0°C
Add Ons: Integrated electric standby units are available too

Doors

Options for bifold and standard doors with customisable fit-outs for easy access

Box Size

Options for cabin (low)  and above cabin (high) boxes are available.
10ft Standard Height Box:  3100 mm (L) x 1700 mm (W) x 1900 mm (H)
Personalise your vehicle with
our customisable options
Tailored temperature control settings
Interior layout modifications
Telematics and tracking systems
Incorporation of branding elements and logos
Explore how our midsize refrigerated box trucks and cargo vans can transform your logistics operations. Short-term and long-term leases are available.